So I decided to say fuck the rain & the dark clouds & went for a ride.
After a few hours of riding & picture taking I'm doing a new thread.
Now what to call it, "OND can still get his knee down"? "I'm rusty"?
Water every where"?" nah none of them work.
Anyway on to the pics....
The cows didn't seem to like Joan much...
All of these cows were up near this electric fence when I started making my passies....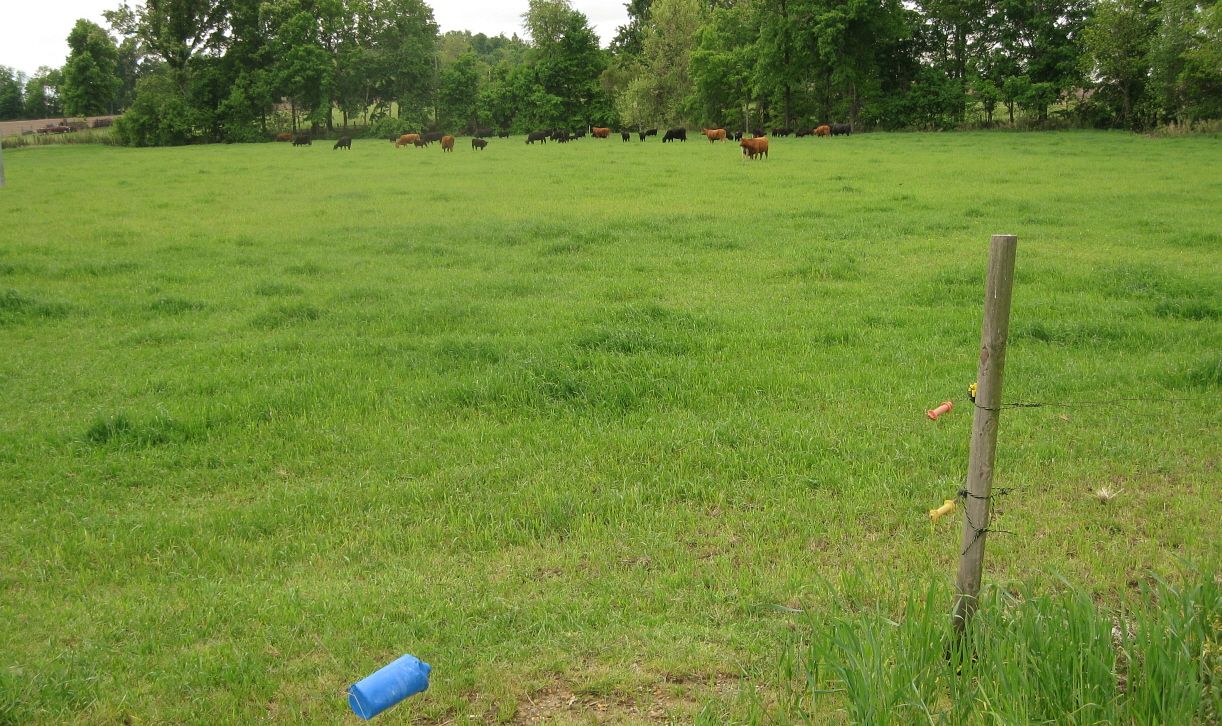 With Joan's fragile state of mind the past few day, I thought she might be a bit upset at the cows ruddiness.
"What those smelly beast?" I'm not at all upset" "Now were it a Cheetah or a Gazelle that took offense to my company, I might bet a bit miffed"
But no not the cows, fuck those slow ugly beast"....
& that was a direct quote from Joan...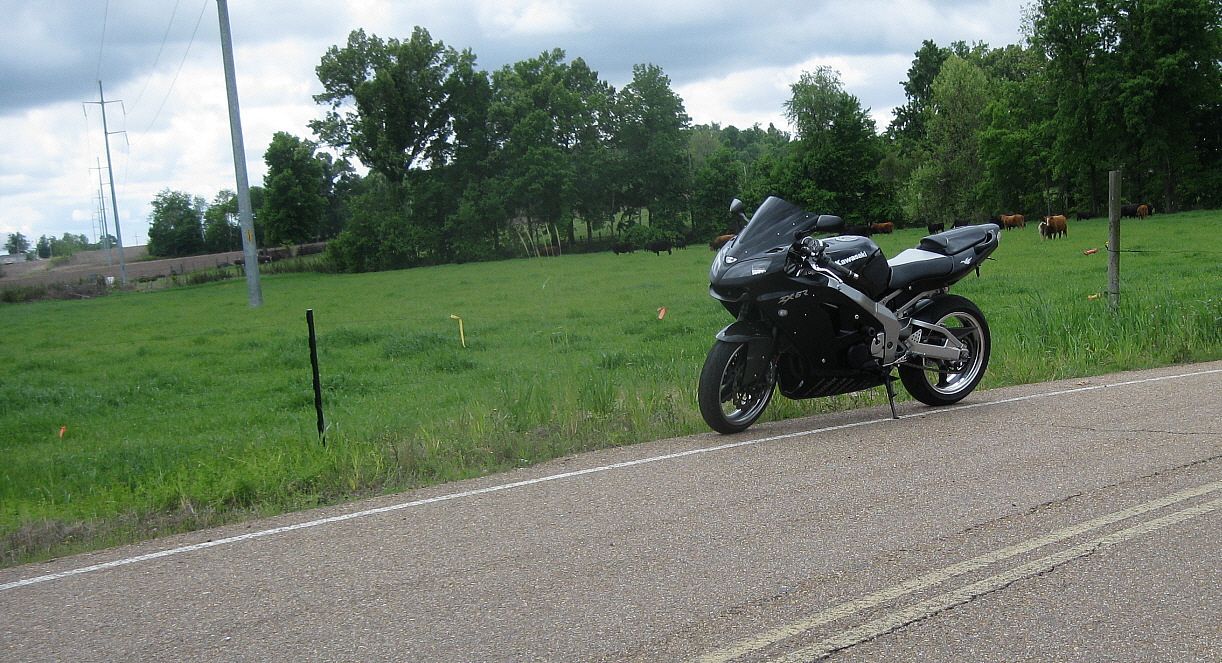 The approach to this horseshoe cornner....
I cant get all the corner in the frame without getting my boots muddy, But I wanted to give you guys a look at this turn.
Its 180 degree turn & ls much tighter than it looks in this shot....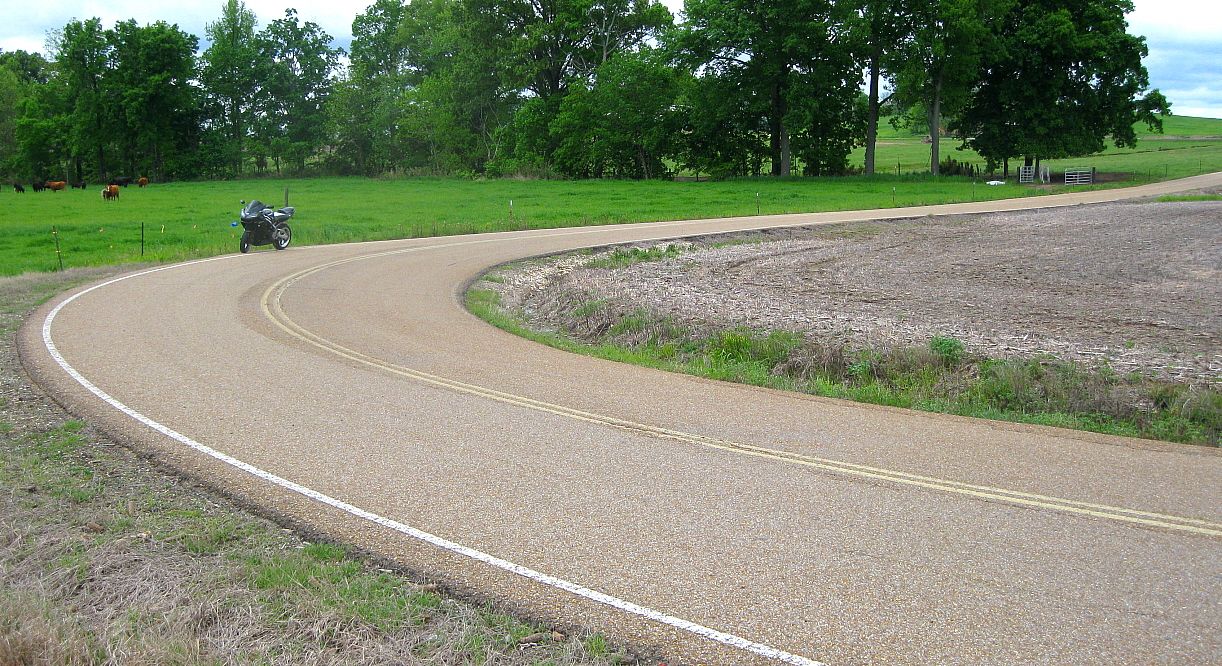 I had to make 6-7 passes to get my knee down, My right knee.
The left is usually essayist but on these tiny very tight turns, I find it a bit unnerving to get so low on the outside of a turn.
Can't see over the hill enough to commit to full on knee down, But coming back this way you can see & make a wide entry.
Clipping the apex with the right knee is best here, Just kissed the tarmac.
Actually this mix has pea-gravel in it, & its not a very sticky surface...
Looking back at the turn now, Don't let the straight line of telephone polls fool ya,
The turn we've been looking at is (see the polls in pic #3) Just over the hill & to the right...
Another corner, This one only a 110 degree turn...
Not getting enough heat into the tires, But enough for rocks to stick to it...
Pssst... "enough with the camera, Give me a twist" ...Ok Joan ....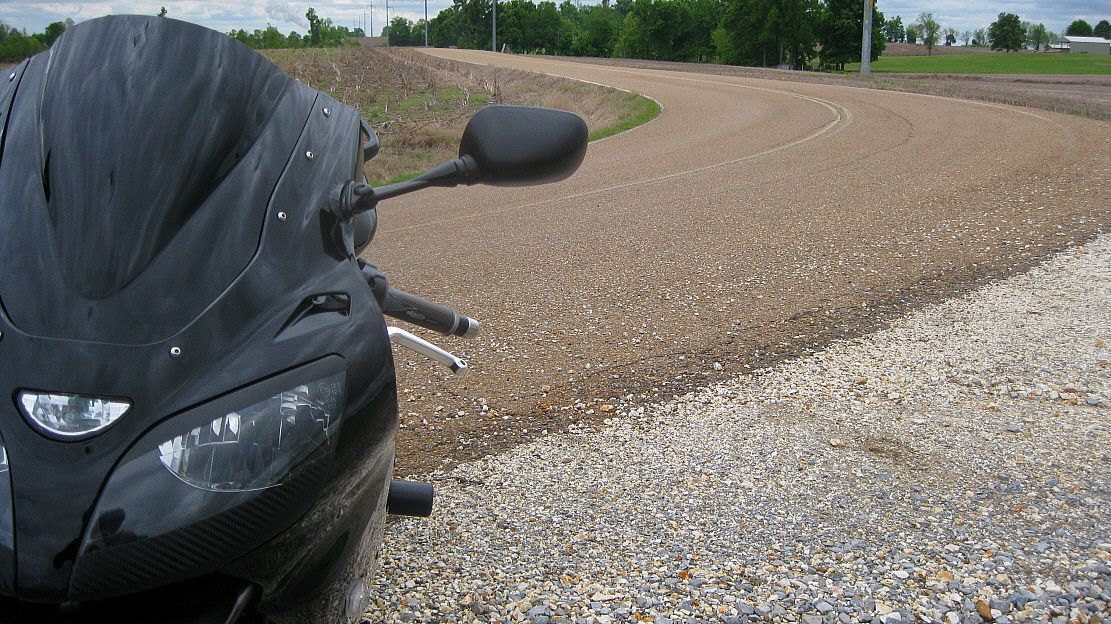 Stay tuned folks, There's lots more pics to come.....