Just like the title says- Set of high performance cams for EX650 motor.
Information can be found here: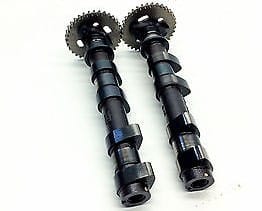 Kawasaki EX650 Racing Camshafts Hard Weld: Spears Racing camshafts are developed through countless hours in the dyno room, racetrack

spearsenterprises.com
Get these for less than 1/2 price.
Price doesn't include shipping, but I will entertain serious offers.
Brian
BLRacing67 at gmail dot com with any questions or to make an offer.
Thanks!