*Trackday VIR South/North
I made plans to head up to Virginia International Raceway Sunday/Monday. I was a bit hesitant because no other NCS members had signed up for either of these trackdays and I would be heading there by myself. Turns out that great friends were made and I'm actually glad I went by myself :cheers2:
LIVING THE DREAM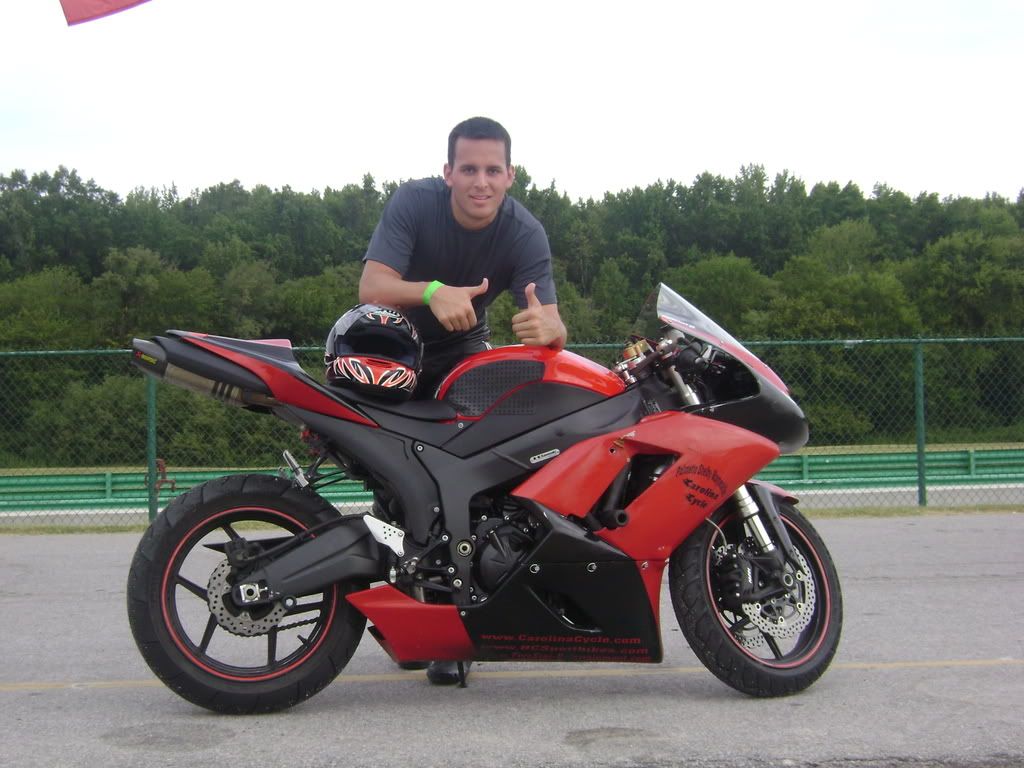 Got to the South Paddock around 6:45 am on Sunday to register and go through Tech. After completion of that, I went about setting up my own personal space on the back side of the paddock, and it turned out a little something like this
Tony and I began talking, and ended up hanging out all day between sessions, just BS'n and talking track stuff. Before the first session we decided to head out together and get a feel of the track. We ran around the course a bit and found some pretty good lines......I got back in and was looking something like this :greeny: I knew it was going to be a GREAT DAY! The weather was absolutely AMAZING, and the temps never got too high. The track was FLOODED with accidents. We would have guys going off atleast twice in every session, and yellow flags EVERY session, and a red flag 3 times during the day. The wrecks never really slowed the pace down too much, but it was definately un-nerving seeing all these Hayden wannabe's out on the track getting crazy. I stuck around with Tony for a bit and luckily we never got tangled up in any mess.
P.S. This stuff saves your life at the Track. FLUIDS and FANS!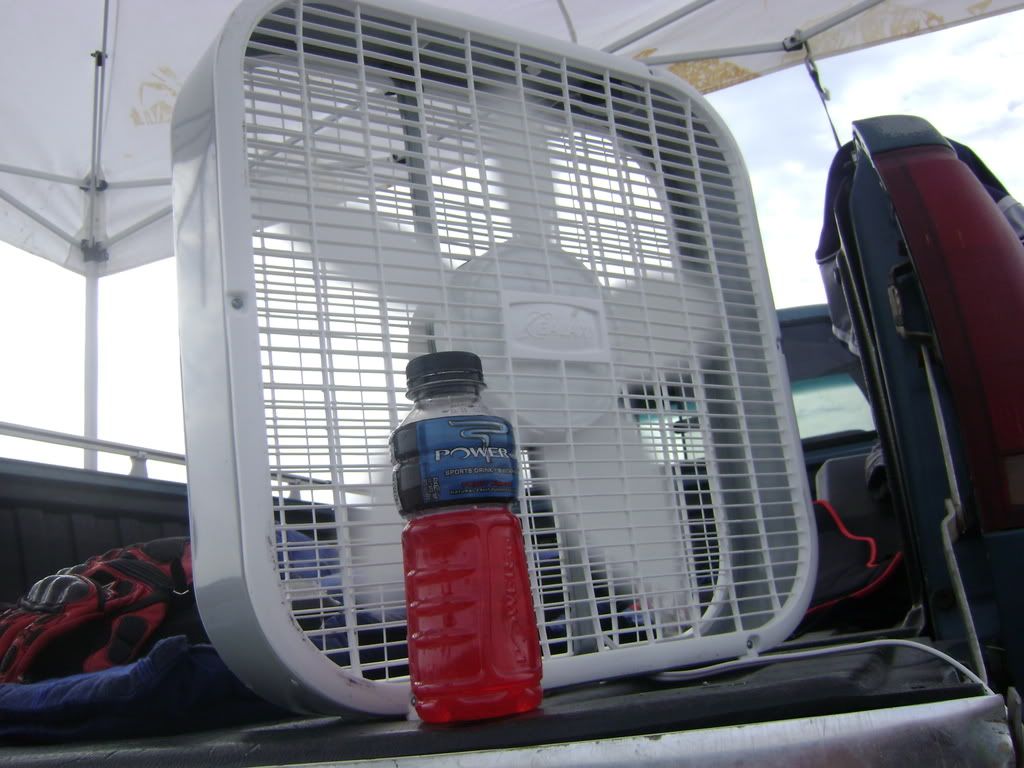 Lunch came early because of Sunday (church) so quiet hour was from 11-12) and we headed up to famous Aunt Millies for some grub (unfortunately they dont open up till 12) so we went to North Paddock where VIR Club (cars) were running and ate at the spot there. Got some sweet shots of some of the rides showing off at North on Sunday.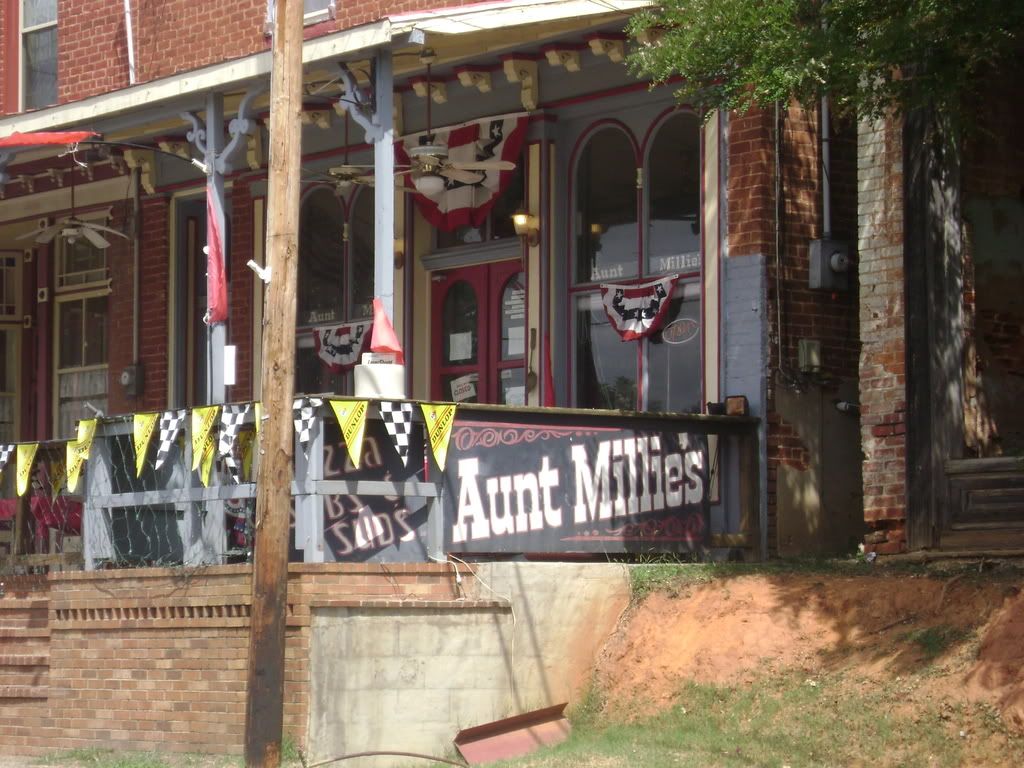 After looking for him ALL DAY I finally had a chance to meet Brian Johnson and thank him for everything they are doing over here at NCS. Super Nice guy, and he sounds really excited about the relationship we have going with NCS/NESBA. Also met alot of other guys who heard about NCS through NESBA. So we will probably be gaining a few new members in a few days. (If they can register Pitzer)
Back on the track after lunch, we hit EUPHORIA! Myself, Joey , the guy pitted across the road from me (never met him before), two other guys and a CR started riding at a good clip and had open track for DAYS! It was awesome. The pace was PERFECT. Just slightly faster than what I had been running during the day, and all the guys were hitting lines and running strong (Thats the best part of track days to me.....getting in behind some guys that you know their riding style and just getting on it)
At the end of this session Joey and I were busting aroud the class really well, and he was following a rider closely, and I was on his tail. The guy in front lost the front and it was a pretty good pucker moment as we both looked away and cranked the bikes over farther to keep from hitting him. A piece of his bike flew up and hit me in the shoulder, but thankfully that was the worst of it.
After seeing some open track and switching with a CR two or three times during a few laps on the next session, I spoke with him after pulling off the track..... I had an offer to bump up to Intermediate but decided to turn it down. I was running great pace, but I still was uneasy in a few corners and was having way too much fun in B. (I may regret that later but I hear too many guys saying they bumped too early, and could have learned more practicing technique)
I skipped out during a session after lunch and took a much needed nap in the bed of the old trusty rusty pickup truck. Came back out and did my final sessions of the day with less guys on the track. BEAUTIFUL!
What a great day on South!
Here are some pictures from Pics of You from South course. (Not the best...the North Course pics are better) I bought the CD.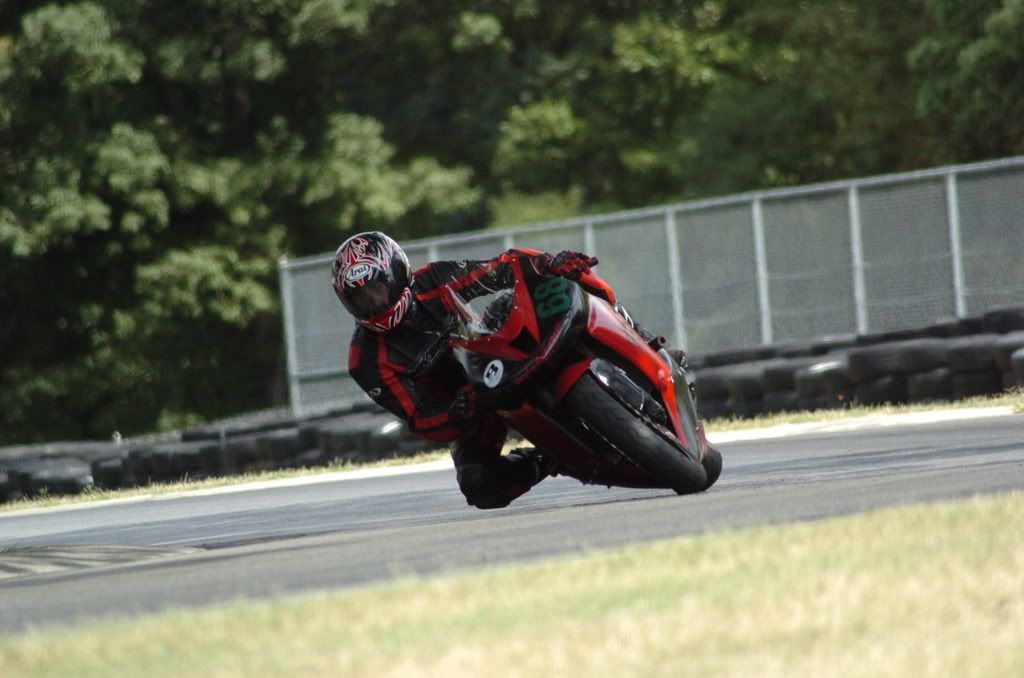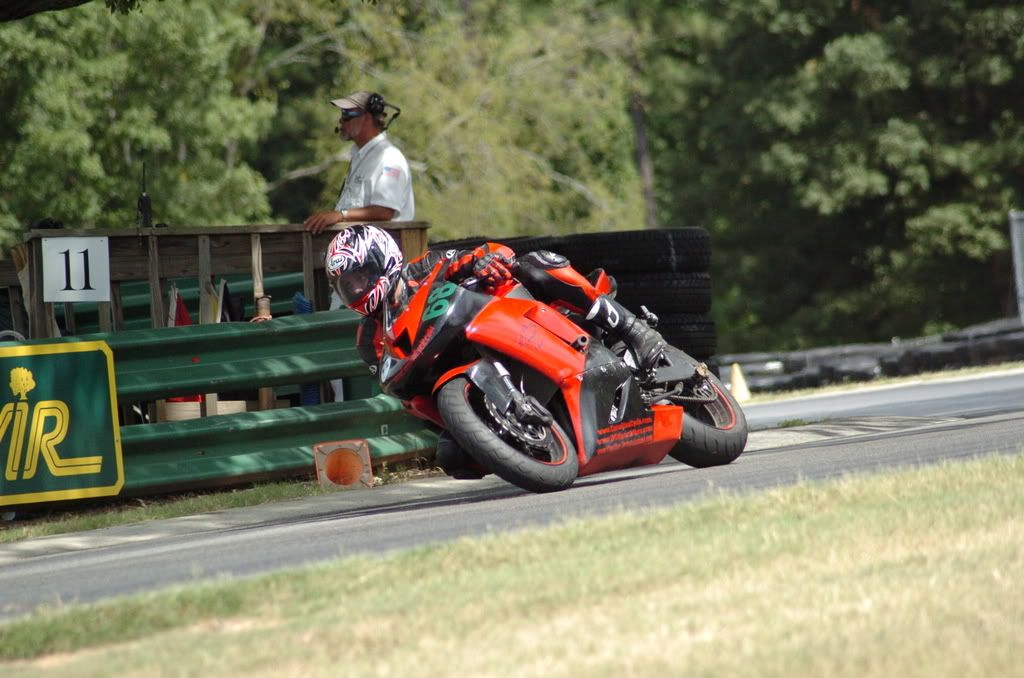 I was pretty shaky with my form on South. I got up with a few CR's and they noticed that I wasnt putting the inside of my body off the bike enough. (which I normally do) But touching my peg down really shook me up, and it stayed in my mind up until about lunch. These are from before lunch
Time to pack up and head over to North Course (all 45 feet travel) so I loaded up the EZ up, the coolers the gas tanks, the leathers, etc etc and made the trip, and set up shop at a great spot on the North course.
Heres my North course set-up right next to Joey
I was pumped about North, because I was signed up to Demo an R1 early in the morning (haha...more on that)
Went to sleep about 9:30 p.m Sunday night and slept great on my air matress, under my EZ up, in the back of Trusty Rusty pickup truck.
Wake up at 6:30 and go look for the Yamaha truck (demo rides) and I find out that they are in New Jersey or somethin or another and wont be doing Demos today (HA). Oh well....I was dissappointed, but hey, still had another full trackday ahead!
Riders meeting/tech.....blah blah, then got out FOR THE FIRST TIME EVER on North.
The first session out on North was really good, we had a pretty slow pace and I got to really look at the race lines because I ended up behind a CR.
MAN I LOVE THIS TRACK :cheers2:
Came out the next session with Joey and Tommy (guys I pitted next to) and we hooked up GREAT! These guys are running my kind of pace, solid lines, not crazy on passes, but definately making some passes when needed :blackeye: We had a great run the entire second session with all three of us dicing it up and switching out positions.
Here are the Hooligans I hung out with all day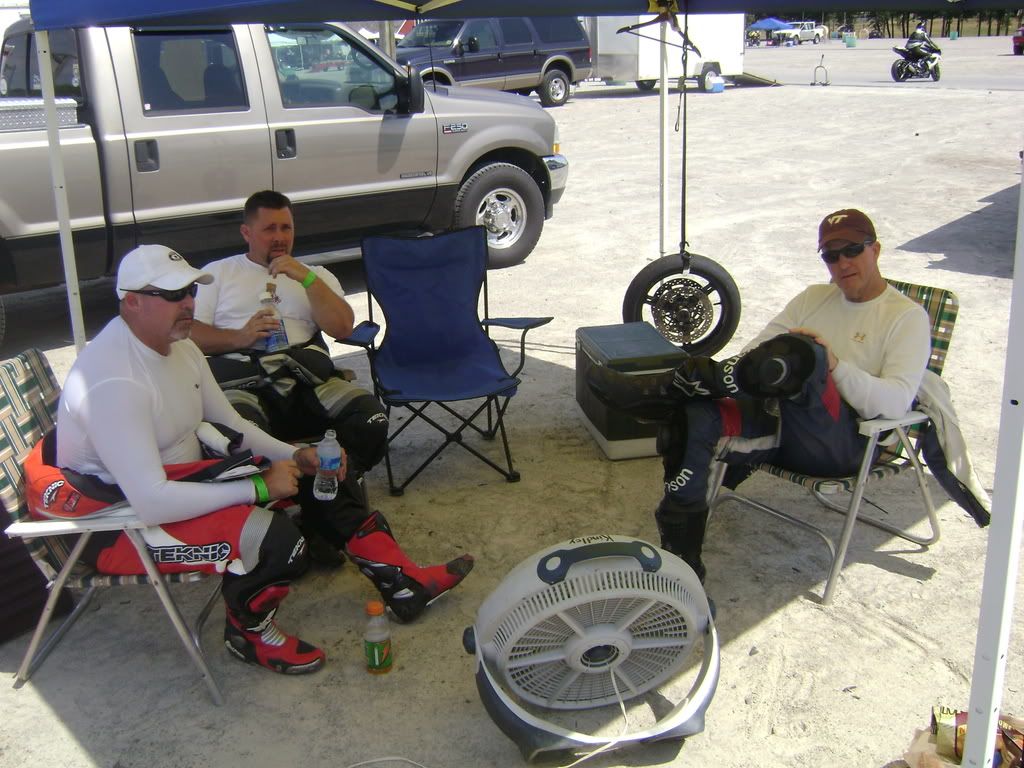 The next few sessions continued to be more of the same, with the three of us dicing it up, and running with another guy (Mark) on a red and black bike #911 with Fireman leathers on. We tucked in behind a CR and ran a spiritied pace for a few laps....I picked up some tips on better entry and exit points watching the CR, and when he let the four of us pass we had open track and were FLYING :fro:
Teaser shot to break up the text.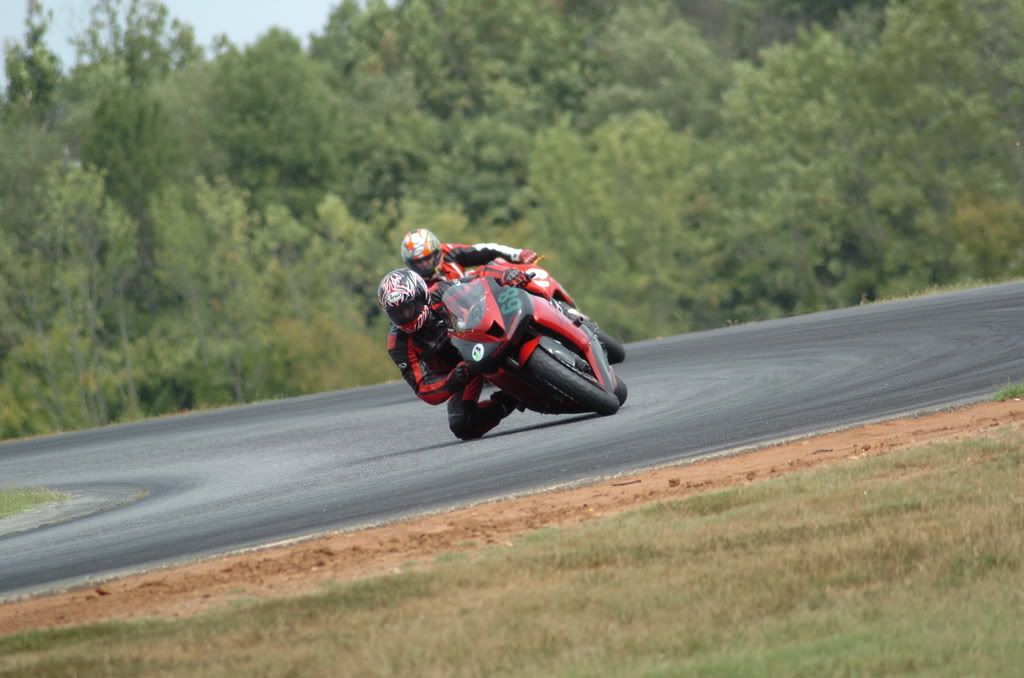 After three straight sessions of riding a great pace I got wondering what my lap times were, and decided to go and buy this
Came back in from my next session, (great laps/great pace) and the lap timer showed no laps registered :grr:
It started working, but after running the lap timer for 3 FULL SESSIONS I only registered 6 total laps. grr. I wish I could have seen all of my lap times, but alot of guys were complaining about the placement of the transmitter. I probably missed some really good lap times because of it not registering
Long story short.....I ended up with this at the end of the day
Here are some of the pictures taken by Pics of You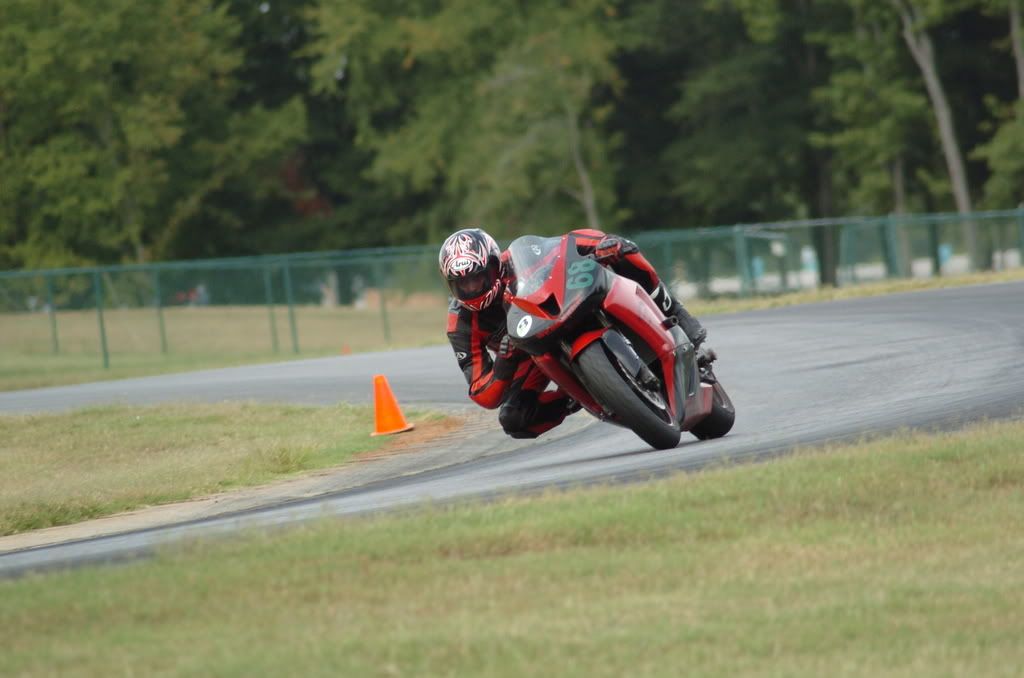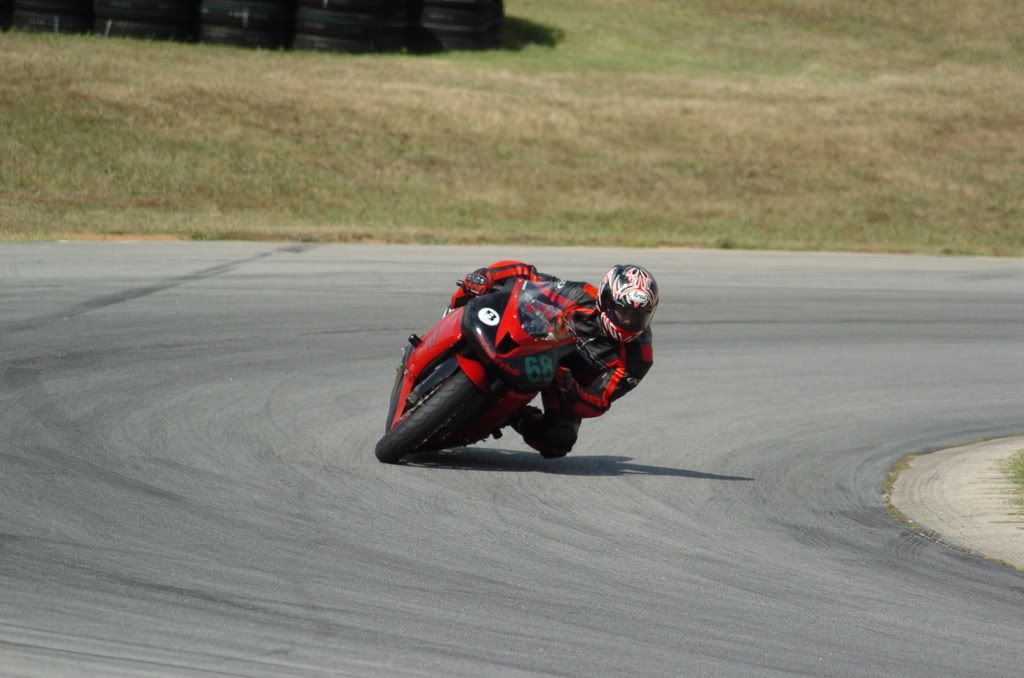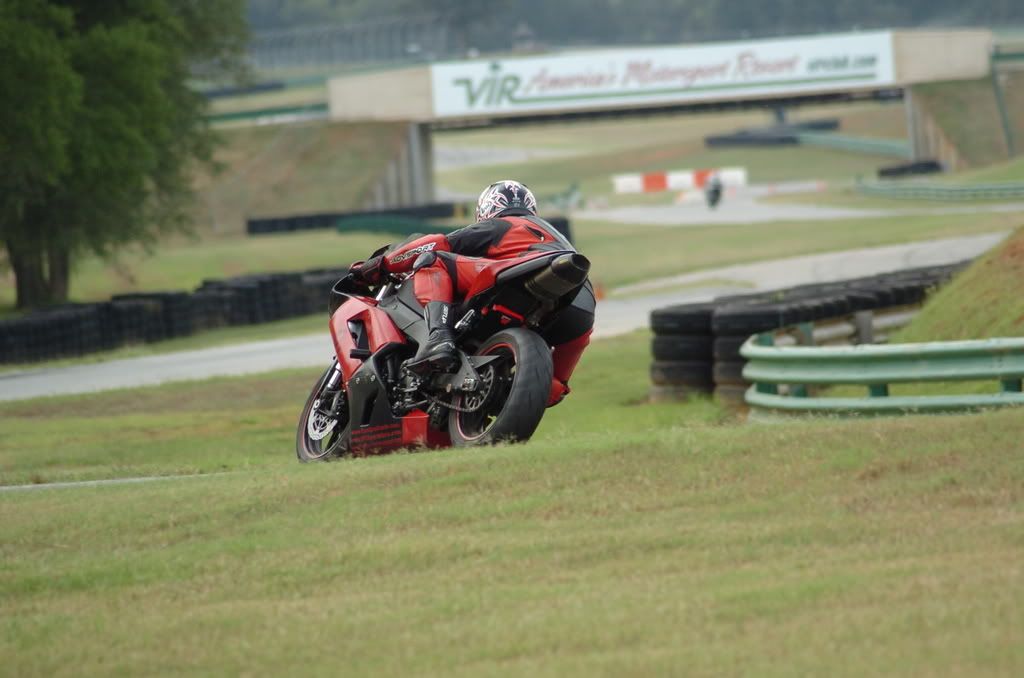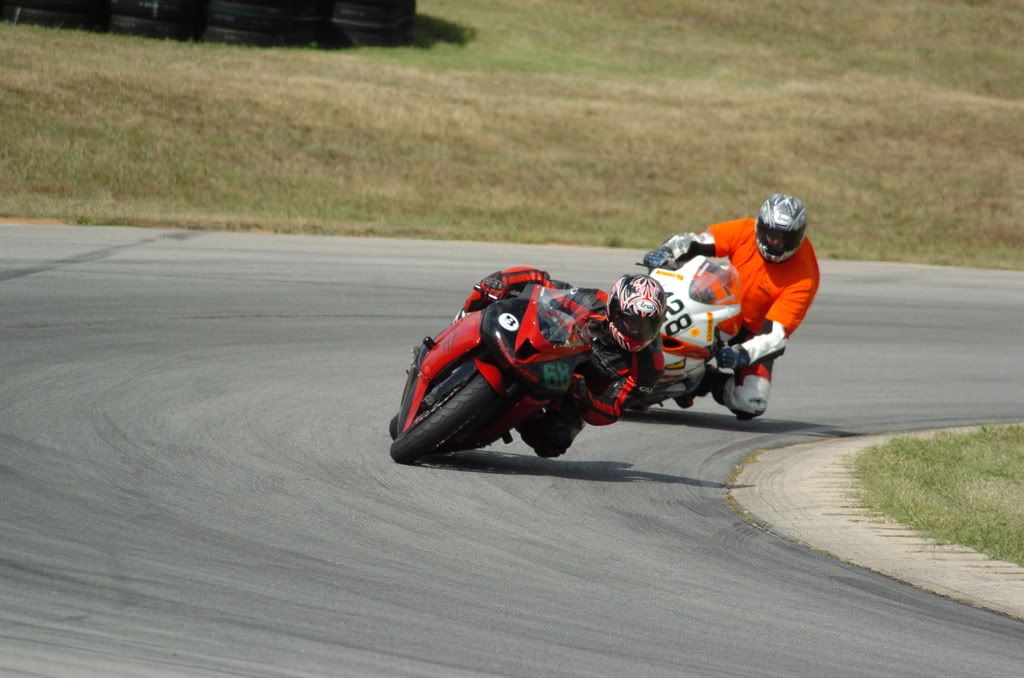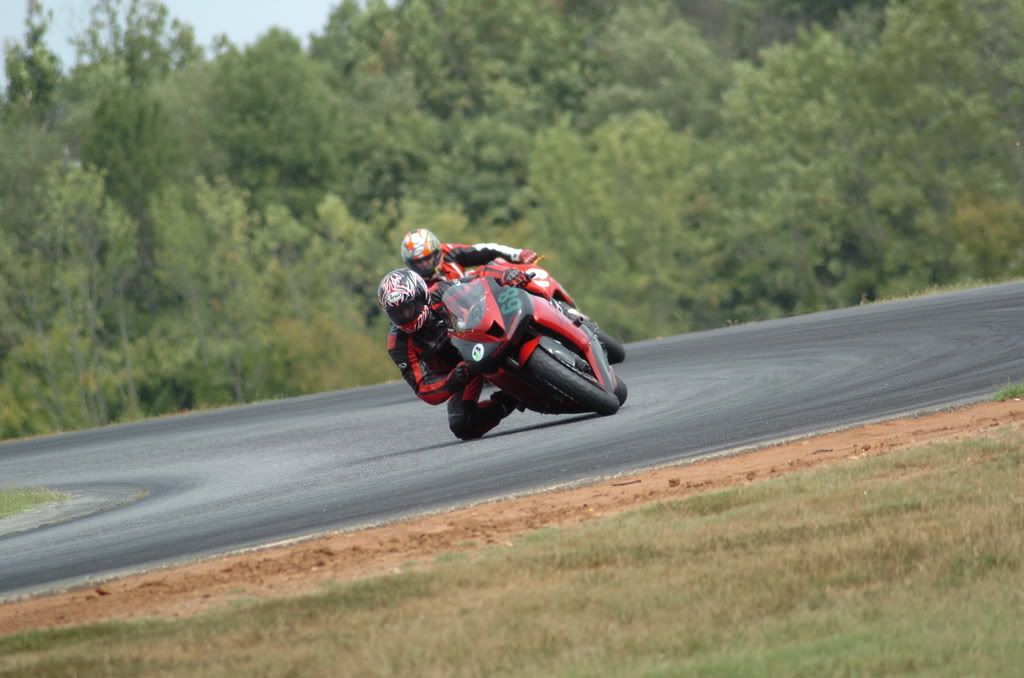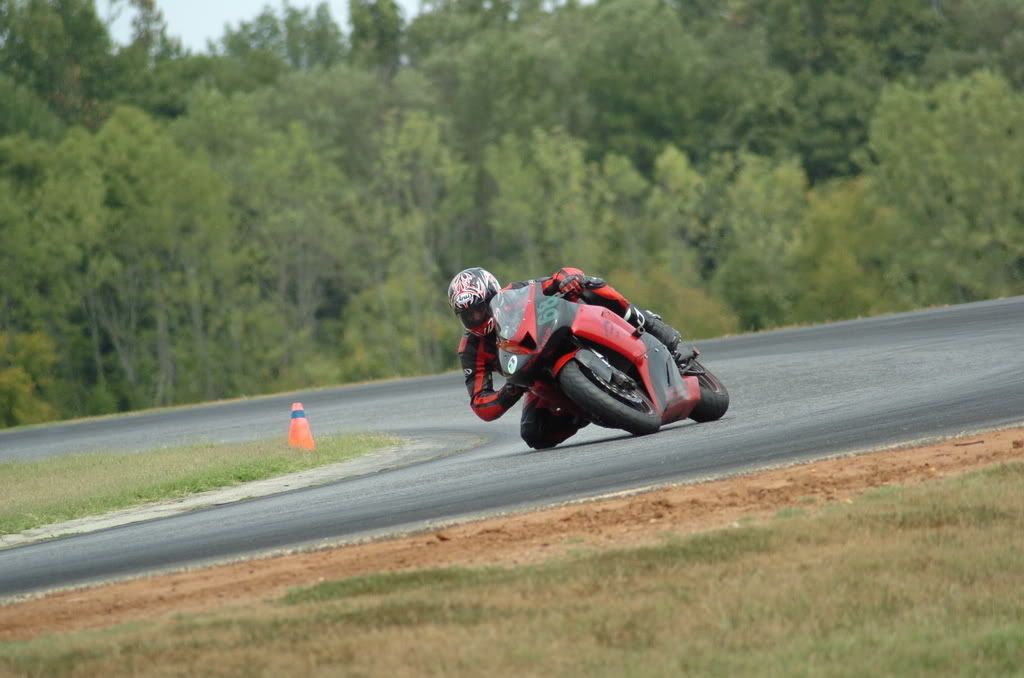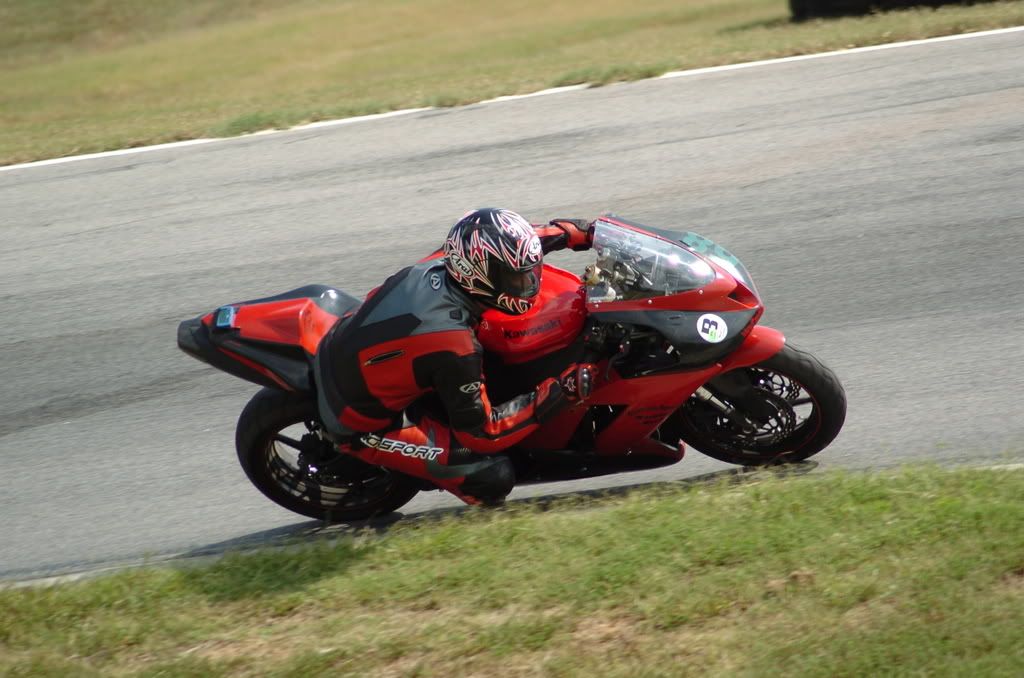 My last two days have been AMAZING!