Discussion Starter
•
#1
•
I ordered the Vortex Clipons from motorcyclesuperstore.com for 160 with overnight(ish) shipping.
Took about a week because I dropped the front end all the way down, and took my time getting it back up. I should have taken pics, and done a write up on it, but coulda, woulda shoulda. I feel so greedy now.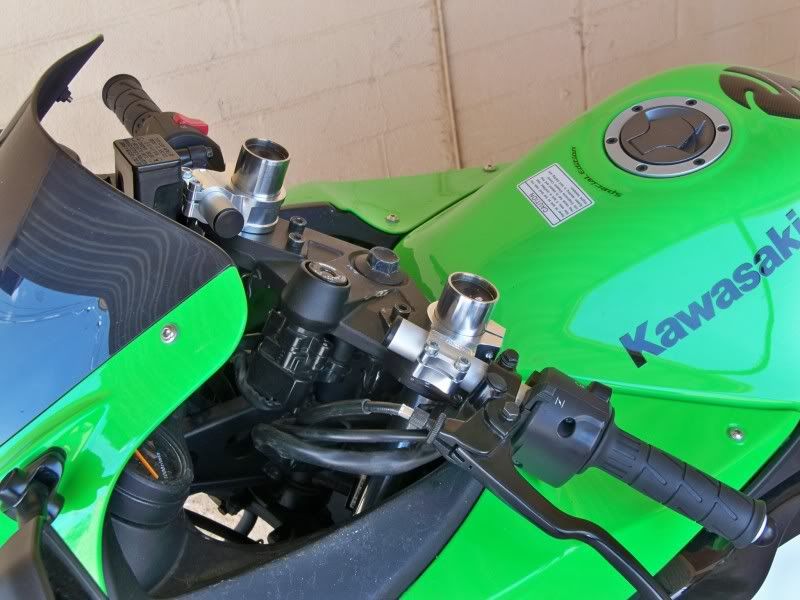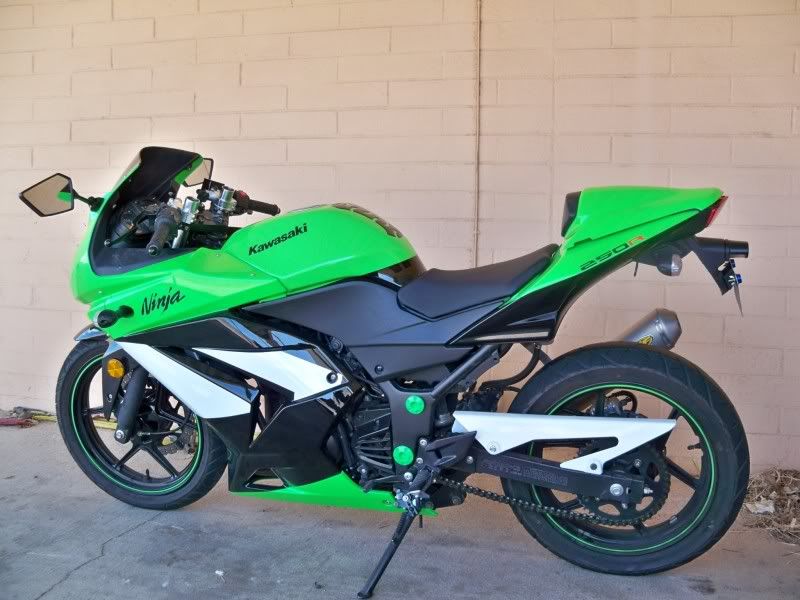 after the install, i went out for a couple hours to get a feel for it. I like these so much more than the stock bars. they are a shot ton lighter, and the riding position after dropping the front end 2 inches feels a ton more aggressive. you can see in the pics that my forks are locked in place, so the clearance is definetly there.
I also did the cowl, added 10hp with the 250R decals, and I have the hotbodies undertail in the mail. Ill definetly post the install on that!