Zero Gravity became well known back in the 90's with the introduction of the now ubiquitous double-bubble windscreen design. Originally developed for race bikes, the "bubble on bubble" shape has been the single most-copied aspect of their products ever since. All Zero Gravity windscreens are manufactured from acrylic plastic using a blow-molding process that creates a final product which allows light to pass through without bending it and distorting your view of the road ahead. For easy installation, windscreens are drilled at the factory to fit OEM mounting points – simply re-use your OEM hardware for installation.
Zero Gravity Windscreens are not yet available on our website, so be sure to get in touch with
MIKE
if you're interested. Feel free to send a message through this forum or give him a call at
866.931.6644
ext.
804
and he'll get one shipped out to you quick. Is email more convenient? You can send those to
FORUM at RIDERSDISCOUNT dot COM
and we'll get back to you right away!
We currently offer the three most popular profiles for ZX-10R - Corsa, Double Bubble and the SR Series. Most are offered in Clear, Light Smoke and Dark Smoke, but availability varies between models.
Zero Gravity Corsa Windscreen
- (Dark Smoke is pictured here, but is unavailable for the Corsa profile)
The latest offering from Zero Gravity. These were specifically designed to increase top speed by providing extra wind protection while tucked in, making them an excellent choice for racers. They are also a great option for taller riders.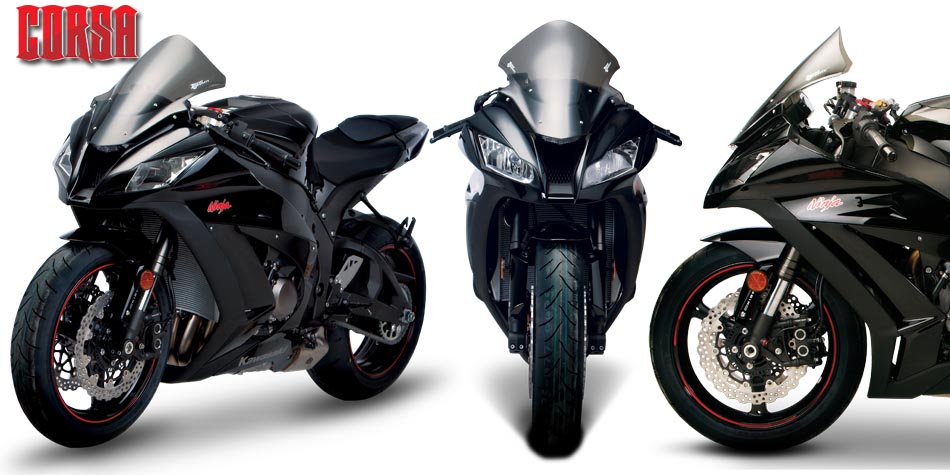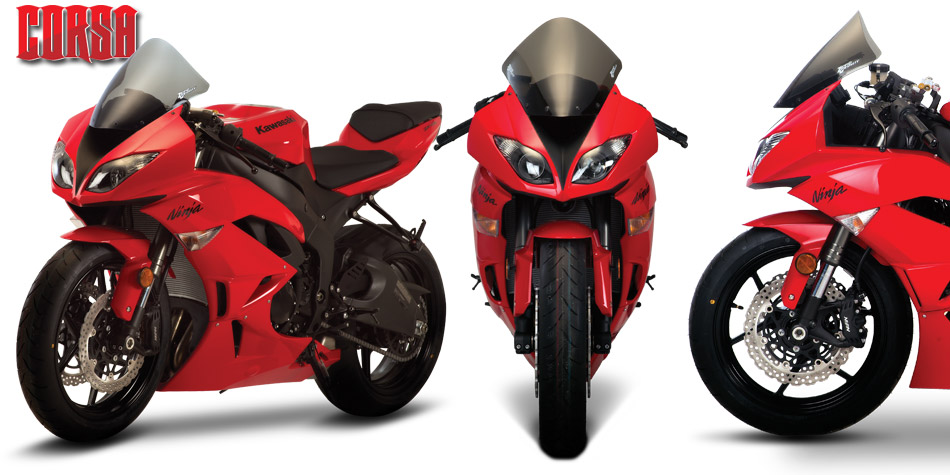 Zero Gravity Double Bubble Windscreen
(Pictured in Dark Smoke)
These feature the "bubble on bubble" design that made Zero Gravity famous. The extra wedge-shaped bubble in the middle portion of the windscreen is higher to provide more wind protection and better aerodynamics, especially when the rider is tucked in for speed.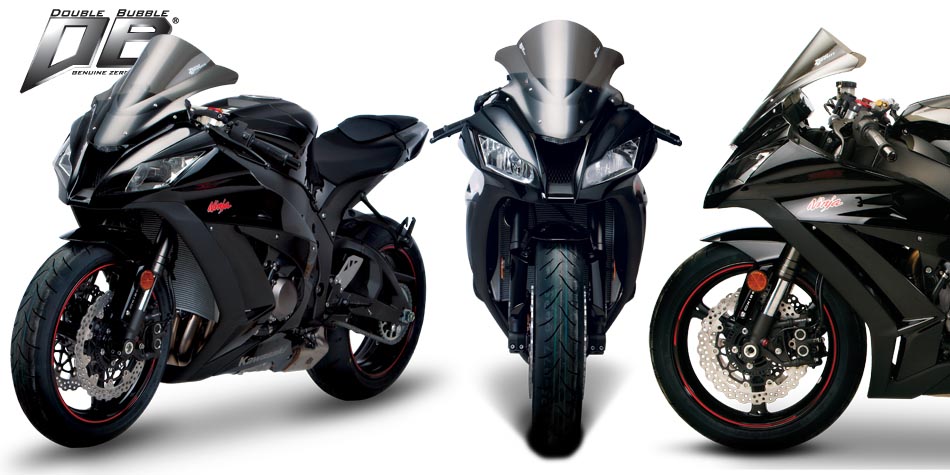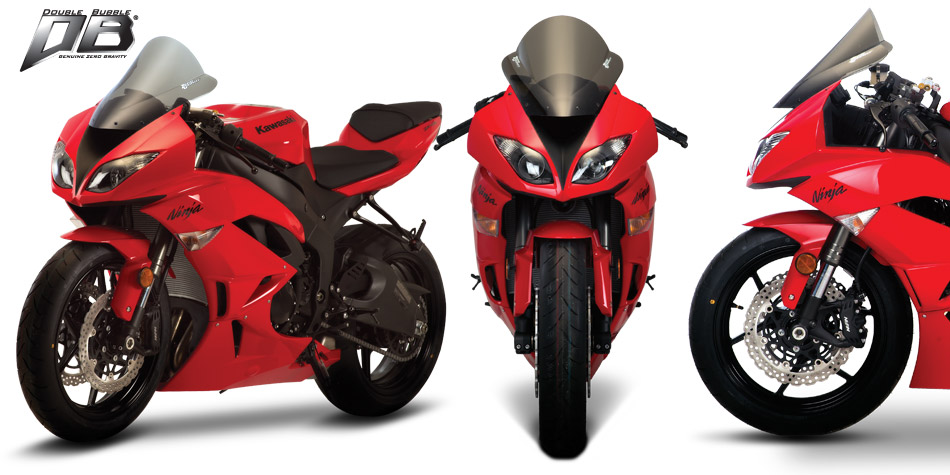 Zero Gravity SR Series Windscreens
(Pictured in Dark Smoke)
Designed to retain the shape of the OEM windscreen at a fraction of the price. They may cost significantly less than the OEM piece, but that doesn't mean they don't fit. We've installed Zero Gravity windscreens on a number of different bikes without fitment issues.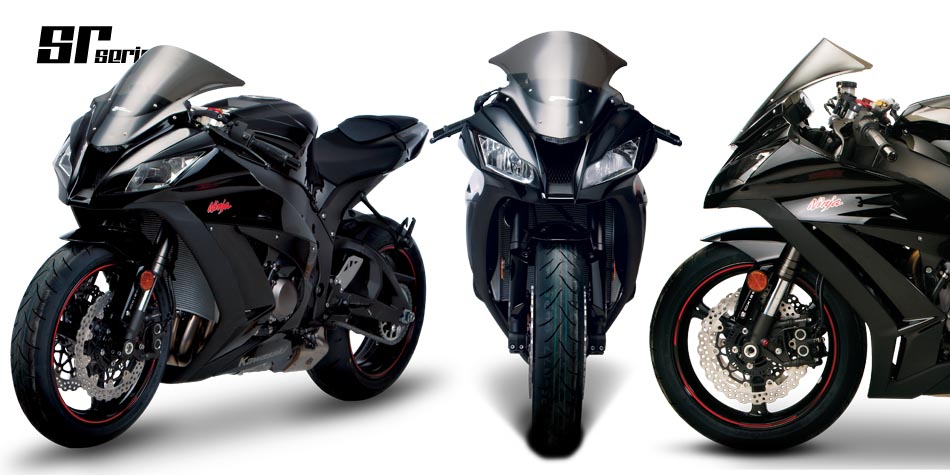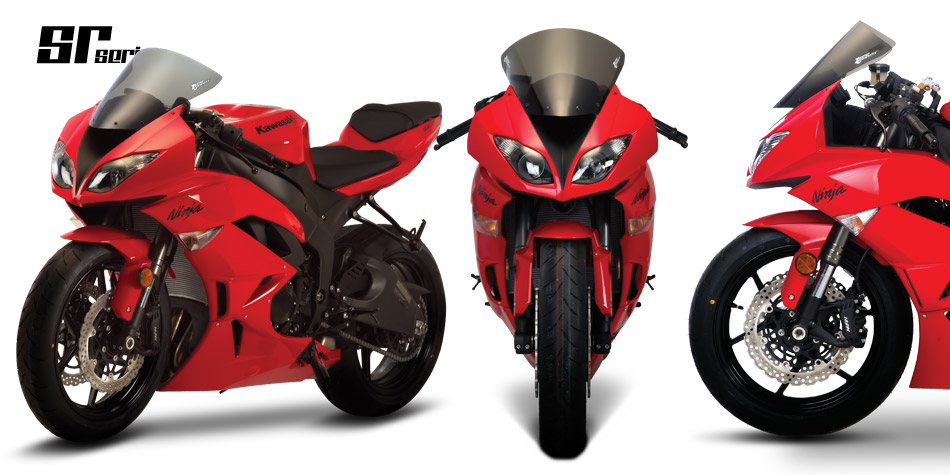 Here's a look at one of the clear screens. (Pictured for the Triumph 675R)