PLMFG Power Driven 2008-2011 250r Full Exhaust
---
SPECIAL BLOW OUT SALE FOR ALL KAWIFORUM MEMBERS!
I'M DOING A FIRE SALE TO LIQUIDATE SOME INVENTORY FOR NEW PRODUCTS COMING IN. FOR A LIMITED TIME ONLY I'LL BE OFFERING A CRAZY CHEAP PRICE FOR THESE FULL EXHAUST!
PM ME FOR PRICING!



Don't let this sale pass you up! Price won't last! Treat yourself to a new exhaust!

These are the Best Bang for the Buck FULL Exhaust system you can get on the market today. Priced the same as your average slip-on but instead you get a FULL exhaust system.

**Updated with Pictures of Full System**


This picture is the actual exhaust installed on a customers bike.



Dyno done by Pastafarian
Mods:

Exhaust, rejet (Keihin 100 mains, needles shimmed with two .05" washers, idle mixture 2.5 turns out), snorkle removed.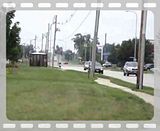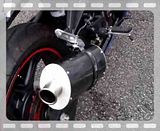 Thanks so very much to Tc3jg for helping me make these videos.
Shipments go out same day payment is made and tracking information added to original paypal payment.
TO ORDER PLEASE PM ME.
**Note** This Exhaust is made Overseas. Material Used for piping T304 Stainless Steel along with Carbon Fiber layover for the muffler. All installation hardware included. No modification required. Direct Bolt On.
---
Last edited by Private Label MFG; 11-02-2011 at

02:57 PM

.
Quote:
LOL not the best priced but close. Didn't you already get hounded for ripping off the AP design.
Thats a great price for someone whos looking for a full system.
and dont you always get hounded for always trying to sell 90% of stuff thats cheaply made and looks like shit?
---
Everything Burns.
Quote:
I love this machine and wont let her go ever, unless it involves my Blood.
2008 Ninja 250r - Black. RIP 7/08/09
You were my metal girlfriend.
Your rearset and clip on threads beg to differ.
give the guy a break.

hes trying to make sum money by making an exhaust.
and hes doing a great job.
---
Everything Burns.
Quote:
I love this machine and wont let her go ever, unless it involves my Blood.
2008 Ninja 250r - Black. RIP 7/08/09
You were my metal girlfriend.
Thanks guys for the comments.
To clear it up a bit. Did we copy the AP exhaust? Sure. Call it a replica a copy whichever you like but this thread isn't for that issue.
Sportisi makes great products. Brams also a great guy to work with. some people like what they offer some don't...can't please the world. To each their own.
Who isn't trying to make money? Ztrack should understand. He lowered his prices for people here on this forum and others to help people who just can't afford the high end product. Is he making money off it? yes. Is it much? don't know but he could sell them for much more retail. Principle is he made his own investment to get the product here so consumers would have a lower cost option. While he holds the risk since its his money invested.
I'm just trying to do the same
I understand that. My first post was more towards sarcasm than anything. hell to pay the rearsets will not be sold here unless the several people who bought them love them. Evitably its shitty pictures not work that makes them look cheap. I'm done here good luck with the sales.
Jr. Member
Join Date: May 2009
Posts: 32
Any pics of the full system?

How about one of the can torn down to see the internal construction?

Any warranty or "buyer beware"?
Member
Join Date: Sep 2008
Posts: 405
Isn't there a subforum for this kind of thing?
This isn't really considered information is it?
Jr. Member
Join Date: Feb 2009
Posts: 161
any forum reviews of this actual exhaust? [not talking about area-p]
I'll get pictures up of the actual full exhaust not installed. Don't have pictures of the Core split open but let me see what I can do.

This thread is informing for those looking for an exhaust for a cheaper price.

Mm I think Ajaygraci or teh250r did a review. Can't remember who exactly but whoever it was scored is a 9/10.

There is a 1 year warranty on quality/construction.

I'll get pictures up of the weld quality/construction.
Updated Page 1 with Pictures of the Full exhaust not installed. Also with a picture of the Weld quality.

2 orders made and will ship out today roughly in an hour.

Please check your Paypal Payment for tracking info or PM me for tracking.

Thank You
Posting Rules

You may not post new threads

You may not post replies

You may not post attachments

You may not edit your posts

---

HTML code is Off

---